The machinery used to realize the combing process in the spinning production process - the main function of the comber is to remove the shorter fibers and the nodules in the fibers (neps, wool particles, grass clippings, cocoons, etc.) It is further straightened and paralleled, and finally a combed sliver with a relatively uniform thickness is made.
The application of FinePower servo motor in the textile industry realizes automatic combing machine with functions such as automatic roll change, automatic drum change, automatic tube withdrawal, and rack conveying. The action process is fast and stable, and the precision is high. It realizes the characteristics of high production efficiency of the whole machine, convenient operation, fast and simple process change, low failure rate, and easy maintenance of components.
The control system of the fully automatic combing machine adopts PLC control. The whole machine is composed of frequency conversion motor, servo motor, pneumatic control and executive components to complete various movements. The rear of the car is equipped with a touch screen to set various process parameters. This fully automatic combing machine includes functions such as automatic removal of excess cotton from bobbins, automatic turnover of empty bobbins, automatic filling of bobbins, automatic bobbin search, automatic bobbin connection, and automatic empty bobbin replacement. This machine uses DOP-B07SS411 as a display window, which can not only set parameters, display information, indicate faults, but also be used as keys. The COM1 port of the DOP is connected with the COM1 port of the PLC through a cable. The DOP can not only write the setting data into the PLC, but also read the data in the PLC for display.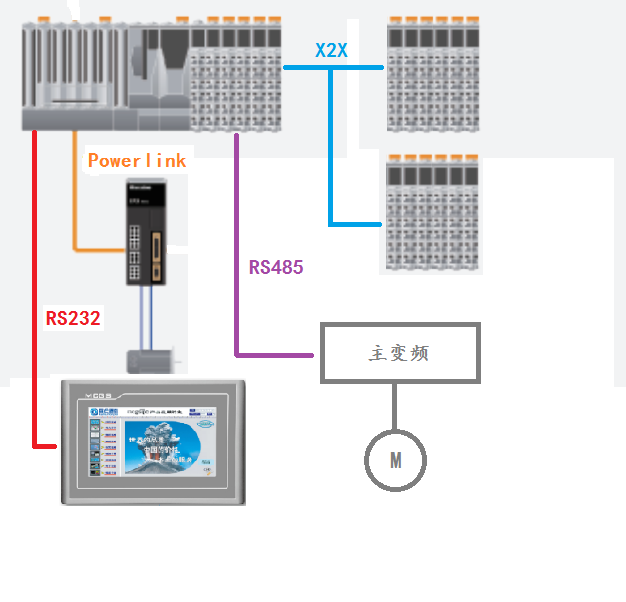 B&R Solution:
Servo controller with high-speed processing capability, 400us scan cycle;
Unique time-sharing multitasking system;
High-speed communication network Powerlink, 100Mbs;
Mature control scheme, reasonable signal processing and data analysis;
Customized design;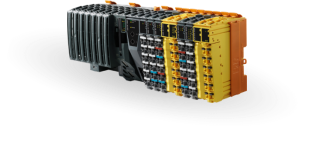 The cotton laps on the comber need to be stopped after they are used up, and the operator will push the new cotton laps to the roll-receiving frame of the comber with a trolley, and then manually overlap the cotton mesh joints. This process takes a long time. Generally, combing It takes more than ten minutes to change the 8 laps of the machine, and the modernized new-generation comber directly cancels the link of manual roll feeding and lap jointing, and is directly controlled by the controller-in the production process, When the photoelectric sensor judges that the lap is about to be used up, the controller immediately sends a command to the drawing frame of the previous process to send the processed lap to the conveyor belt to wait. After the lap is used up, the rack conveying system above the conveyor belt is instructed to The cotton lap is lifted and transported to the combing frame.
Power range: 0.5KW~11KW
Speed range:1500rpm~4500rpm
Product series: 5FSNA4, 5FSNA5, 5FSNA7
#Follow us#
Service Hotline
---
E-mail:sales@finepower-tech.com
Contact Us
Friendship Link
Copyright © FinePower Technology Co., Ltd. All rights reserved